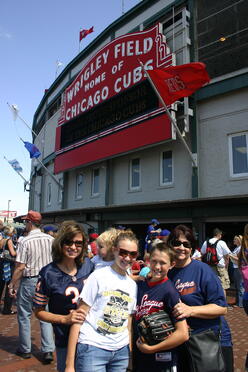 Have you been to Wrigley Field or US Cellular Field? How about the Museum of Natural History, Millennium Park, Willis (Sears) Tower, or Navy Pier? If not, how about checking out our Windy City and Chicago Destination Tours in August? Your Big League Tours luxury vacation package includes games at both stadiums, luxury hotel accommodations, tranportation to the ballparks, and all the BLT Extras. Plus you'll have plenty of time to visit all the attractions, restaurants, and shopping in Chicago. Your on-site Big League Tours Host will help with the planning to make sure your trip to Chicago is the perfect summer vacation.
Here are the links to both tours.
Please let us know if you have any questions.