One of our first baseball tours of the 2014 season is our Sunbelt Tour. As with our Southwest Tour, we wanted to get to these baseball stadiums before the heat of the summer. This tour starts in Arlington, Texas, home of the Texas Rangers. The Mariners are in town to take on their American League West rivals at Rangers Ballpark.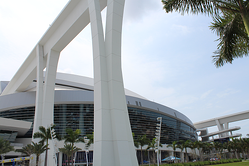 The next day we'll drive down to Houston's Minute Maid Park to see the Astros and Royals in what's likely to be an afternoon game. We'll check into the hotel after the game and spendthe evening in Houston.
Friday morning you will fly to Florida to catch games at Marlins Park that evening and Tropicana Field on Saturday evening. We'll drive between those cities and get to both ballparks in plenty of time to explore them to see the fish tanks behind home plate and the ginourmous structure in the outfield in Miami and the tank of Rays and the Ted Williams Museum in Tampa Bay.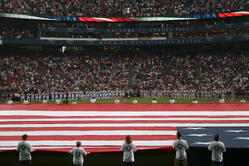 On Sunday we'll head to the airport and hop a quick flight to Atlanta. We'll stay downtown where you'll have access to attractions like the CNN and Coca-Cola headquarters, the Georgia Aquarium, and lots of shopping and restaurants. Monday night we'll head out to Turner Field to see the Braves host the Marlins.
As always, you'll stay in first class hotels, sit in lower level seats, and enjoy a Big League Player Experience. Don't miss your chance to visit these stadiums on one great tour.