Season after season, our stadium-packed East Coast Tours are always our most popular! Fans are immersed in America's favorite pastime starting at Nationals Park in Washington DC. An extra day allows historical site seeing in our stunning nation's capital.
Next, experience the retro feel of Baltimore's Camden Yards. The first of the exclusively single-use baseball stadiums, its exceptional design has been a blueprint for stadiums across the nation and is clearly a favorite with our fans.
Next stop…find Philly! Our hotel is near Reading Terminal Market, where more than 80 diverse merchants offer food, shopping and something for everyone. Our guests can walk to the actual Liberty Bell or take selfies with the 19-foot Liberty Bell replica at bustling Citizens Ball Park!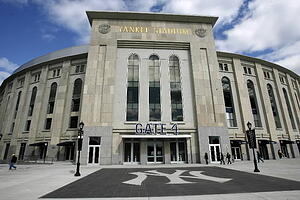 There's nothing quite like baseball in New York. Love 'em or hate 'em, the Yankees do it big, and you feel it at the home of the winningest franchise in history. Comfortable seating, high-end eating and a free one-of-a-kind in-park museum make Yankees Stadium a remarkable experience.
Prefer the Mets? Citi Field echoes the spirit of the great Jackie Robinson and boasts an intimate but open concourse where fans can mingle with a "Taste of the City" and enjoy the home of the "homerun apple".

Next we'll take a beautiful drive to the Baseball Hall of Fame in scenic Cooperstown. Get lost in the nostalgia of baseball's rich history and be inspired by the legends and who made it. Enthusiasts agree that this hidden treasure is an unforgettable, moving experience for fans of all ages.

Finally… it's Fenway. The vintage charm of MLB's oldest stadium makes this an essential game experience for every baseball fan. (A Fenway Frank and a walk down Jersey Street makes us tear up every time!) Our fans love the stadium tour, which includes a wealth of Red Sox history and watching batting practice from the historic Green Monster.

Choose one of our Full East Coast Tours or select a "mini" version to fit your schedule and bucket list.
East Coast June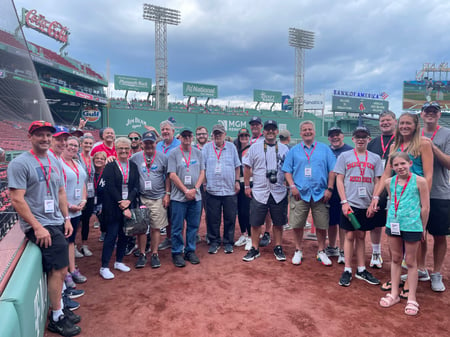 June 21 – Cardinals @ Nationals
June 22 – Free Day
June 23 – Mariners @ Orioles
June 24 – Mets @ Phillies
June 25 – Rangers @ Yankees
June 26 – Brewers @ Mets
June 27 – Hall of Fame
June 28 – Marlins @ Red Sox

East Coast August
August 2 – Brewers @ Nationals
August 3 – Free Day
August 4 – Mets @ Orioles
August 5 – Royals @ Phillies
August 6 – Astros @ Yankees
August 7 – Cubs @ Mets
August 8 – Hall of Fame
August 9 – Royals @ Red Sox
About Big League Tours
Big League Tours helps fans get closer to the game by securing lower level seats, arranging stadium tours and player experiences, and providing first-class hotel accommodations. Flexible itineraries allow fans to experience the best of the best in the greatest baseball cities across the nation. Unlike other tour companies, Big League Tours not only takes care of the buses and games for a baseball tour, but also provides extras that turn tours into true sports vacations, loaded with unique baseball-related events. For more information, contact Big League Tours at www.bigleaguetours.com.