An always popular baseball tour is a trip to the West Coast to see all of the California baseball stadiums plus Safeco Field in Seattle. And that's just what this tour has to offer. You'll have three nights in Los Angeles/Anaheim to take in a couple of games as well as explore some sites.
The first day of the tour, you'll see the Yankees play the Angels at Angel Stadium. We expect this to be a night game so you'll have time to get to the hotel, check in and get settled, and then meet the tour group to go to the ballpark.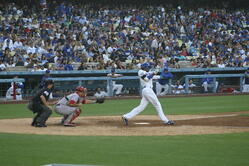 The next day is a completely free day. You could spend the day at Disneyland or Knott's Berry Farm, take a tour of Hollywood, or hang out on the beach. It's completely up to you.
The following day offers a game at historic Dodger Stadium. You'll be amazed that this ballpark is over 60 years old! You'll arrive early with time to explore the stadium before settling into lower-level seats for the game. The last day in Southern California is in San Diego, where we'll stay in the Gaslamp Quarter and be there in plenty of time for a game at PETCO Park.
Then, on Saturday, it's off to San Francisco. It's a short flight and then you'll check into the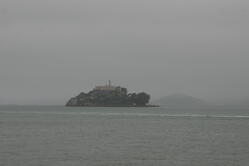 hotel in the heart of the city. You'll have the evening on your own to explore the city, eat at a great restaurant, or just relax. On Sunday, the game is at AT&T Park between the Braves and the Giants.
Monday, you'll have more time to take in the Bay Area sites. This would be a perfect day to go to Alcatraz, take a trip up to wine country, visit Ghirardelli square, or take a ride on a San Francisco trolley. Then you'll meet up with the group to catch the game at the Oakland Coliseum between the Rays and Athletics.
The final day of the tour has you jumping on a quick flight to Seattle, taking in a game at Safeco Field, and staying at a hotel in the middle of the action in Seattle. Extend your stay in Seattle or plan to leave late in the day so that you can see the Space Needle, visit Pikes Place Market, or take in some beat poetry in ways that only Seattle can serve it up. Want some food suggestions? Let us know - we can help!
As always, you'll enjoy first class hotels, lower level seats, stadium tours, an MLB player experience and memories that will last a lifetime. No tour company does it like Big League Tours. We hope you will join us on this extensive tour.