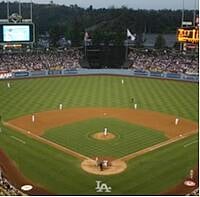 Major League Baseball has updated several of the game times for the 2014 season. One of those game times has necessitated a change in our June tours on the West Coast. We have changed the start dates (and reduced the price) for the West Coast June, California Gold June, and So. California June tours. Just click the links below to see the new info and pricing.
We continue to add game times and other itinerary items to our 2014 tour web pages as they become available. The online brochures are not yet updated, but will be soon. Please check out the website to see if there is new information on your favorite tour. Here's the link:
Please let me know if you have any questions. I look forward to having you join us in 2014 on a luxury baseball tour.