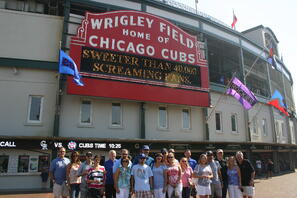 REGISTRATIONS CLOSE JULY 18!!
Can you believe it's already time for the All Star Game? The 2015 baseball season is nearly half over, and that means there are only a few more opportunities for you to experience the baseball vacation of a lifetime with Big League Tours.
We are offering our most popular tour itineraries in August, and we still have room for you!! Book now to hold your spot and join one of our luxury tours. But hurry, we will end the reservations for these tours on July 18. Click the links below to see the details and book your tour.
Please call or email with any questions.