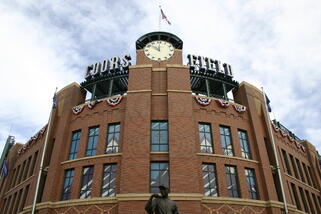 There is still time to book your early season tour and get 5% off the regular price on selected tours. But, hurry, all of the early season tour specials will end on Jan. 31, and we will be closing the reservations for our Sunbelt and Southwest Tours on Feb. 1.
When you travel with Big League Tours you will sit in some of the best seats in the ballpark, stay in the finest hotels, have time to explore the sites and enjoy spending time with a former Major Leaguer during our Big League Player Experience*. No other tour company does all of that. I hope you will join us on Big League Tours luxury baseball experience in 2014.
Our April and May Tour specials are good until January 31. Use coupon code EARLY when booking to get your discount. Here's the link to our Early Season Tour Specials:
Call or email with any questions.
*minimum number of travelers required