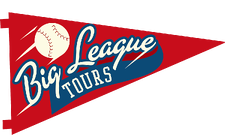 Today is the last day to book your 2013 Baseball Tour and get 5% off. You can select from Multi-City, Destination, or Getaway Day Tours. Or, if you are booking a Multi-City tour of double occupancy or greater, you can choose an extra room night before or after your tour. Just use coupon code "Early Bird" to get the discount or extra room night.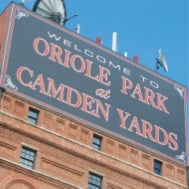 We have added guests to our Atlantic Beltway, Midwest Tour 1, and West Coast Tours in the last couple of days, and we are looking forward to having one of our biggest seasons ever!! So, don't miss out. Click the link below to see all the 2013 Tour Packages and begin booking your luxury baseball vacation.
2013 BIG LEAGUE TOURS BASEBALL VACATIONS
Please feel free to call or email with any questions. We look forward to hearing from you and having you join us in the Big Leagues in 2013.