You can argue, but PNC Park in Pittsburgh is the best park in baseball. Sure,
Wrigley
and
Fenway
have that historic charm and are maybe a bit more integrated into the neighborhood, but at PNC, you can go to the bathroom, park, and oh those views. For years, people have said the only thing wrong with PNC is the team on the field. Last summer showed that's changing, so there's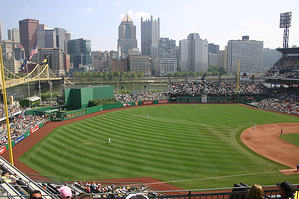 no time like now to get to the park before it's elbow to elbow. (Though frankly, the park is even better filled and loud.)
Get a seat on the third base side, especially on night games, so you can see the Roberto Clemente Bridge and the full view of the Pittsburgh skyline. The city is just across the river, a miniature Manhattan with a distinctive skyline. Make sure to have a Primanti Brothers sandwich, a Pittsburgh tradition that puts the fries and slaw inside the bread! (Trust me, share one.) Save room for Manny Sanguillen's BBQ, which is hidden behind the batter's eye in dead center field. Many times, Manny himself will be out there!
Sitting in the right field bleachers is a very unique view. I've gone to the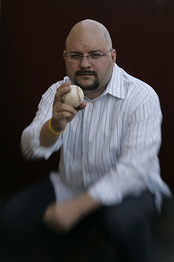 fenced area underneath and carried on conversations with Garrett Jones during games. There aren't too many places you can do that in baseball. As you leave, check the statues of Pittsburgh greats around the park - Willie Stargell, Honus Wagner, and Roberto Clemente remind us all of how good it's been in Pittsburgh. You'll agree,
PNC
is the best park in America.
Will Carroll is a contributor to
Sports Illustrated
. Called "the industry standard" by Peter Gammons, Carroll's work on injuries and sports medicine has been groundbreaking for both fans of the game and those inside the game. He is a member of the BBWAA.