October 21, 2011 - You've probably all heard the Rogers Hornsby quote, "People ask me what I do in winter when there's no baseball. I'll tell you what I do. I stare out the window and wait for spring."
The World Series can be such an exciting end to the baseball season, unless you think like Mr. Hornsby. The fact about the World Series is the first team to win four games officially brings the end the baseball season. Does that make your heart ache the way it does mine?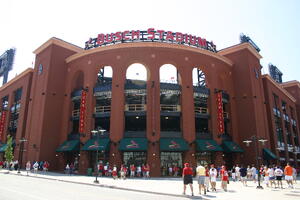 While I'll continue to root for my favored champion for the next several days, deep down I'll be preparing my mind for what is to come...the saddest day of the year for a baseball fan. Then, like Mr. Hornsby, I'll spend the winter waiting for spring, dreaming about baseball. And planning which stadiums I'll visit with Big League Tours!
If you're a crazy romantic about baseball and baseball trips like me, Sign Up to get trip announcements and information as it's made available. You'll be the first to know about the upcoming season and have the chance to take the baseball tours that interest you the most.