March 30, 2008 - Recently the Washington Post posted an inside look into the new Nationals Park that's set to open this evening with the (U.S.) opening game. Click here to get a virtual baseball stadium tour. You can see the dugout, clubhouse and many other places within the park. Also, follow the video links and you'll get virtual escorted tours through many of the different sections of the ball park.

If you are planning a baseball road trip this summer, this would be a ballpark to include on one of your MLB Tours. Have questions about putting your baseball vacation package together? Check out our website for some suggestions or drop us a note. We would be glad to help you with information to plan your trip!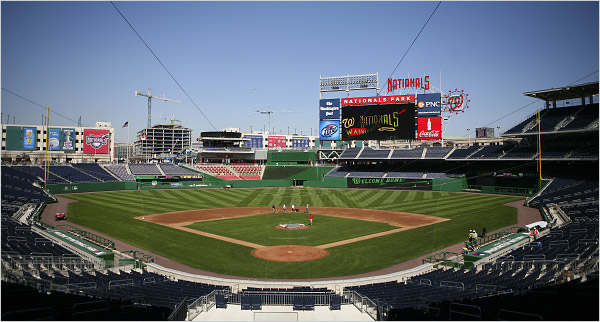 This photo appeared in the New York Times. You can see the complete story at this link.