The response to our 2014 tour announcement has been tremendous. Many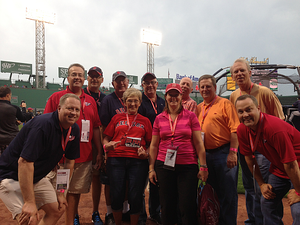 fans have been checking out our website, downloading brochures, sending in questions, and booking their luxury baseball vacations. If you haven't selected your tour yet, here are some reasons to book early.
Secure your spot on the tour you really want at the time you want to do it. We never know what tours will fill up. By booking early, you will make sure to see the ballparks and cities on your bucket list.
You can start shopping for flights now. Many of the travel websites have "alerts" that will let you know when flights go down in price so you can get the best deal. Here's some info on sites with fare alerts NBC News Article
You will SAVE 5% OFF the total price of your tour. Book your tour by Dec. 15 and you will get our Early Bird Discount. Just use discount code EARLY when completing your reservation.
Here's the link to the 2014 Tour Page. Make sure to scroll down once you are on the page to see all the tours.
I hope you will join us on a luxury baseball vacation in 2014. Please call or email with any questions.