We thought it would be a good idea to tell folks about the "Big League Tours Difference" on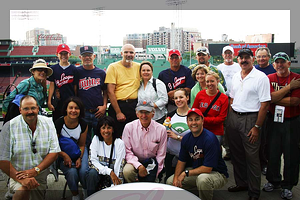 our website. So, we changed our home page completely by adding video clips that have Glenn Dunlap and I describing four of our Big League Tours exclusives. If you have been thinking about purchasing a tour, but aren't sure what makes a Big League Tours baseball vacation better than the others, then please check out our new home page. We aren't video pro's, but we think it's a great way for folks to learn about our business. Here's the link to the home page:
Our Holiday Promotion continues through the end of the year. You can get 5%, or an extra free room night when you book your Multi-City Tour by Dec. 31. Please call or email with any questions. Here's the link to our Multi-City Tour page.