Guided vacations are great for family travel
Travel Weekly recently published a list of "must haves" for great guided vacations: bucket list destinations, hidden gems, and unique experiences. Big League Tours offers them all! Travel Weekly writes, "Trips planned by experts with one goal in mind—creating the ultimate travel experience. Bucket list destinations and attractions? Check. Surprises and hidden gems not found in guidebooks? Check. Unique experiences that will have the whole family in wide-eyed wonder. Check!"
The article explains, "Guided vacations are a homerun for multigen groups. Now we've got adults and older adults and children all on one trip, and a guided vacation takes the guesswork out of the whole process." Big League Tours has had the pleasure of hosting many families on multigenerational trips. Having guided vacation allows all family members to enjoy the trip and not get caught up in the details.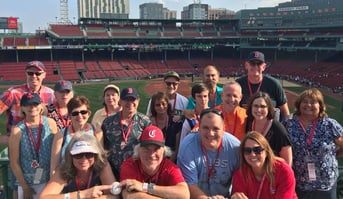 Big League Tours offers:
Tours to all Major League Baseball stadiums
First class hotel accommodations
Big League Player Experience - Meet and greet with a former MLB Player or MLB Insider
Transportation to and from ballparks and between cities
Free time to explore the cities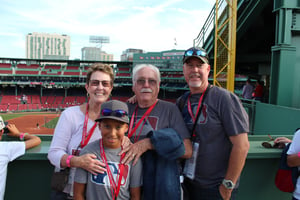 Travel Weekly comments on how great it is to have all of your accommodations taken care of, such as transportation and hotel bookings. The writer goes on to explain, "Most importantly, families know there will be activities and excursions that are enjoyable for everyone, along with tour directors who can help guide them to other family-friendly highlights during free time." Read the full article here.
Let Big League Tours take the guesswork out of your next family vacation!