At Big League Tours, we have the privilege of getting to host returning guests for several tours over many years. This is most certainly the case for Dianne C., who has traveled with Big League Tours for 11 years!

This year, Dianne joined the Atlantic Beltway Tour, which visited Washington DC, Baltimore, and Philadelphia. This was her 9th tour. Even though Dianne has completed visiting all 30 stadiums, (with the exception of the new Globe Life Field) in 2019, she still continues to travel with Big League Tours. She will be visiting the West Coast with us in 2022.
Dianne shared, "Two of my favorite things are baseball and travel, and Big League Tours gives me a wonderful opportunity to do both. Seats at the games are always great and accommodations are excellent. I always meet friendly people on the tour who love baseball as much as I do. Among these people are the hosts, who are always helpful, knowledgeable, and efficient. I look forward every s
ummer to my baseball tour. "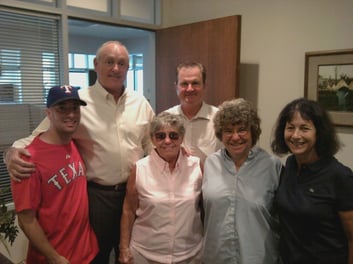 Dianne also shared there was a tour when she got to meet Nolan Ryan! (A fun surprise to those on this tour several years ago.)
We've loved getting to know Dianne over the years and look forward to hosting her on tour #10 in 2022. Thank you for your continued dedication to traveling and choosing Big League Tours these last 11 years, Dianne!