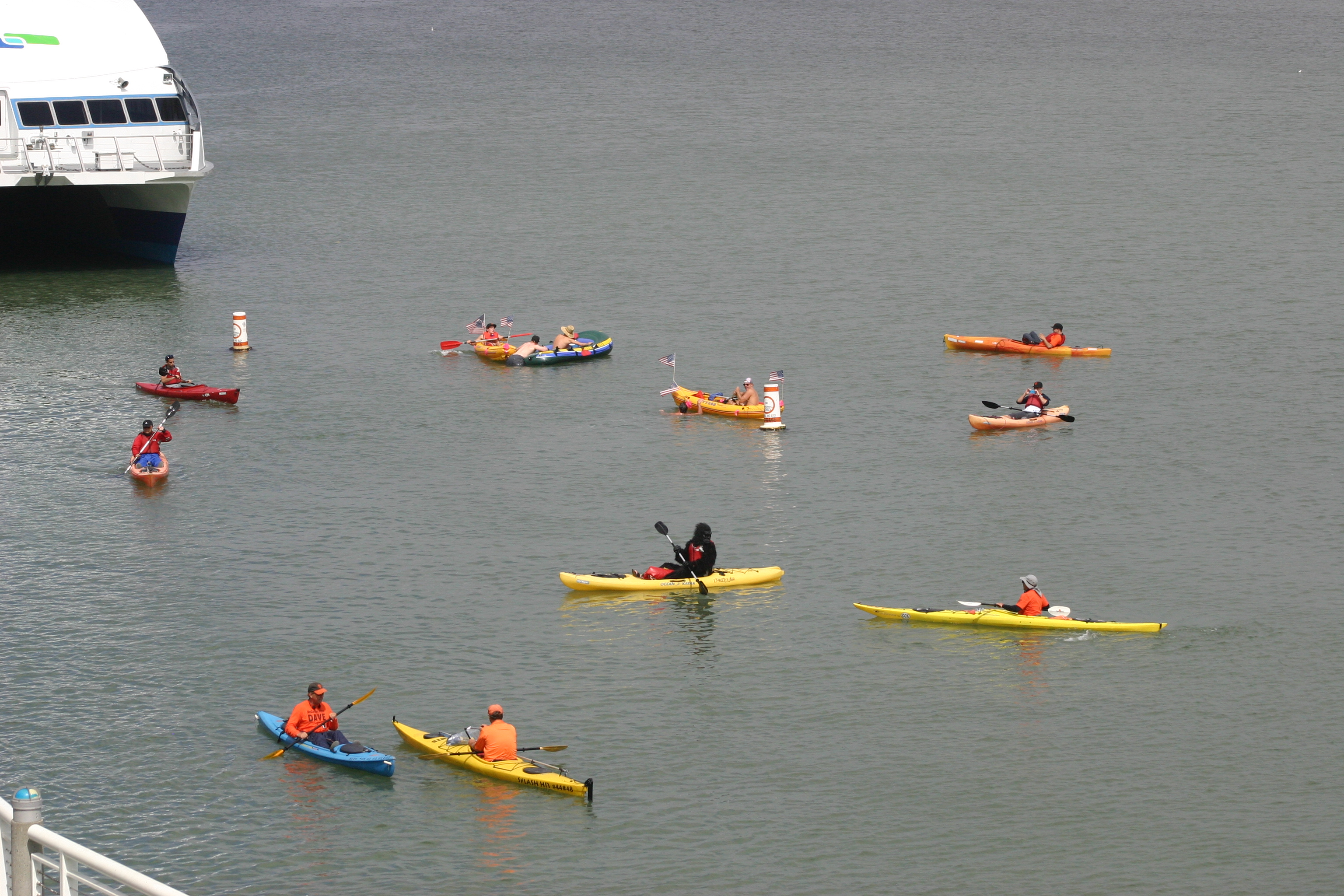 Fans in kayaks in McCovey Cove hoping for
a home run hit out of AT&T Park.
"We had an outstanding time! We appreciate how organized and first rate the experience was. From the location of the seats for the games to the hotels and transportation, the attention to detail was obvious and appreciated. Thank you all for setting up an amazing weekend for us!"
Suzi S. from Texas