What an amazing finish to the 2011 MLB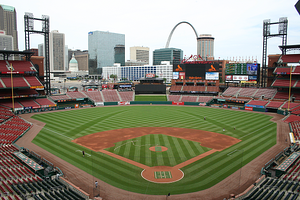 season! One of the most improbable scenarios played out in front of our eyes. The Cardinals were 10.5 games back in September and came all the way back to capture the World Series title for the 11th time in franchise history. Click here to see the box score and video wrap up on MLB.com.
One thing that we have found on our baseball tours, St. Louis is a baseball town - the team, stadium and fans are all top notch. It's always a favorite stop for our travelers on their baseball vacation packages.
As we put together our 2012 baseball tour packages, we'll be looking to head to St. Louis on a Midwestern tour. If you want to visit Busch Stadium or see the Cardinals on the road, sign up for our newsletter to be the first to know the details of our tours!